From Helsingborg you cycle north, passing by Sofiero Palace and the long, wonderful beaches at Domsten and Viken. The path goes alongside the water, and the view of the glittering Öresund strait is magical to say the least.
Kattegattleden starts – or finish­ es – in one of the Nordic region's oldest cities, Helsingborg.
The first stretch takes you from the city centre to Gröningen and Fria bad, two popular bathing spots that offer sun, sea and ice cream. Sit and relax a while, because you´ll soon come to the first uphill stretch of the path. Slightly further on is Sofiero Palace and Sofiero Farm, with bakery and café that are well worth a visit.
The path continues northwards, passing small picturesque fish­ ing villages and marinas such as Domsten and Viken. Just outside Viken, you can make a detour to Beredskapsmuseet military defence museum, Sweden's only museum housed in a preserved underground military facility from World War II.
Cycle on towards Höganäs and enjoy the view of the Öresund strait before you arrive at Kvickba­det beach, just south of Höganäs harbour.
Helsingborg – Sweden´s most pleasant city
Fantastic restaurants, a wealth of shopping opportunities and a wide range of cultural activities – there's something for everyone in Helsingborg. Here, you can stroll along Sweden's oldest pedestrian street, Kullagatan, browse the shops and have a nice coffee break in one of the cosy cafes in the centre.
If you're passionate about history, beautiful castles and nature experiences, you won't be disappointed. In central Helsingborg you can admire the view over the Öresund strait from the medieval Kärnan tower, visit beautiful St Mary's Church and make an excursion to the royal palace of Sofiero, with its fantastic gardens. At Fred­ riksdal open­air museum, you can walk in historical gardens and be entranced by old native breeds of cows, horses, pigs and sheep, and at Dunkers arts centre you'll find exciting exhibi­ tions, all year round.
Helsingborg is one of the cities in Sweden with the most restau­rants per square metre. There's a wide variety in terms of both food and atmosphere – you'll find everything from cosy plac­es around Mariatorget square to restaurants with a wonderful view of the strait where you can enjoy the sea air.
Höganäs – a cavalcade of experiences await in the Kullahlvön Peninsula
The Höganäs Kullabygden area offers several hidden gems along Kattegattleden – everything from dramatic nature and family-friendly visitor destinations to places with that little bit extra that add sparkle to your cycling trip.
You'll pass many delightful beaches suitable for bathing and picturesque harbours. In other words, you have a great deal to choose between when it's time to stretch your legs and have a coffee break.
The focus is on food and drink in Höganäs Kullabygden. You'll find a large number of cafes, restaurants, vineyards and farm shops. For those who enjoy art and ceramics, there's also a great deal to be discovered.
Take the opportunity to pump up your tyres in Höganäs Mu­nicipality. There are practical public bike pumps along the path to help you keep going on your trip
Good food and drink
Farm shops and good food are distinctive features around Helsingborg and Höganäs, as farming and agriculture are an important part of the region. Enjoy delicacies from the sea at Christians Fiskebod in Domsten harbour. Just south of Domsten, you cycle past Kulla Gunnarstorp Farm Shop, which offers locally grown produce, flowers and interior design. At Sofiero Gård, just south of Sofiero Castle, you will find the sourdough bakery Brödkultur with a café, which also serves light breakfast and lunch.. For delicious waffles, take a detour to Pålsjöpaviljongen café & waffle bakery.
In Viken, we recommend a visit to Vikentomater, where you can browse fruit, berries and vegetables from the farm. You will also find melon, over 100 different kinds of tomatoes, and strawberries. Enjoy a delicious lunch made with the produce grown here. Höganäs is home to the Magasin 36 area, which includes a café that serves homemade Italian gelato and chocolate pralines, and Garage Bar, which serves one of the world's tastiest burgers and has a microbrewery.
Practical information
In Helsingborg, Kattegattleden starts and/or ends at Knutpunkten – where the train station, ferry terminal and ​long­term car park are located
Remember to check the opening times of the destinations and sights you intend to visit and ideally book your accommodation in advance!
Sweden's right of public access is a unique opportunity for everyone to roam freely in the countryside. But you also need to take responsibility for animal and plant life and show consideration for land owners and other visitors. Don't disturb – don't destroy, in other words. The right of public access is limited in national parks and nature reserves. It is always you as the person visiting the countryside who bears responsibility for being aware of the rules that apply in the area that you are visiting.
Also remember to keep the cycle path free of litter – take your rubbish with you to the nearest bin!
For more information visit Visit Helsingborg och Visit Höganäs
Surface 96% paved, 4% gravel.
Welcome to Kattegattleden!
1-25 km
Lätt
Nationell cykelled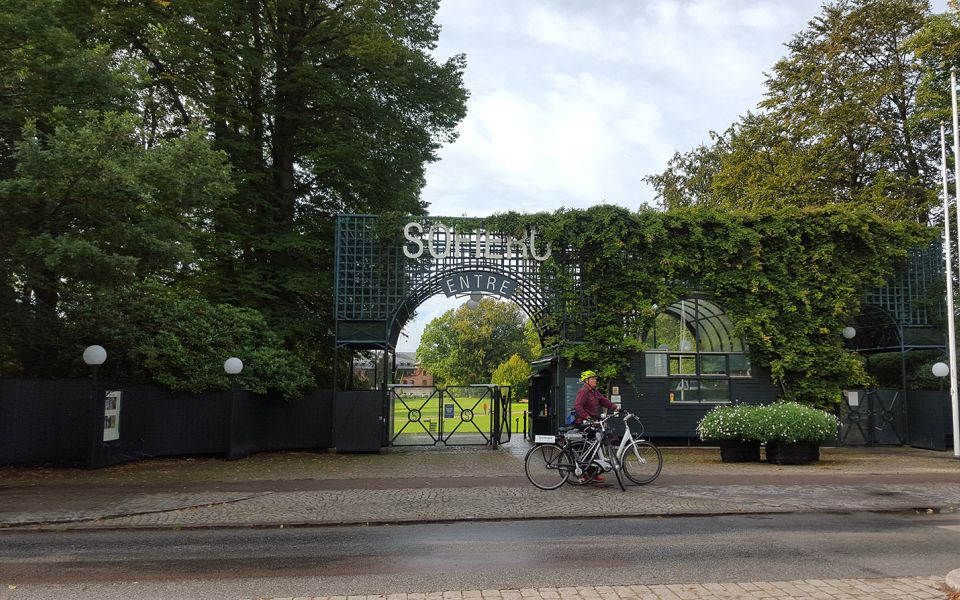 Sights & services along the stretches
Are you looking for sights, accommodation, eateries, services and more during your bike trip? Below, you will find bike-friendly places to visit along the stretches.
Hightlights worth a detour
Kattegattleden brings you closer to nature and guides you to many of the attractions on Swedens west coast. Here are some places worth a detour along the trail.
Show all
News
Here you will find information about what's new on the trail as well as current redirections and disturbances.
Show all
Share your experience
Share your experience by tagging your photos.